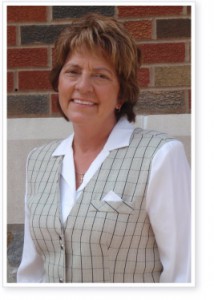 Debbie Chiz Novakowski - Owner & President
Debbie Chiz Novakowski is the Owner and President of NOVA Safety and Health Consulting, Inc. Debbie graduated from Penn State University with a B.S. in Mining Engineering. She has 30+ years of professional Safety & Health experience as a former OSHA Compliance Officer for General Industry, Oil & Gas and the Health Care Industry. Debbie spent 10 years working for the Mine Safety and Health Administration and 20 years with Federal OSHA where she conducted Industrial Hygiene surveys, workplace inspections and recommended abatement solutions to numerous companies. Debbie's Industrial Hygiene studies have been published in the textbook "Assessment of Respirable Dust Control for Rotary Blasthole Drills at Surface Coal Mines".
In 2008, after retiring from OSHA, Debbie founded NOVA Safety and Health Consulting, Inc. Since then, she has successfully provided training and consulting services to many companies, assisting them in reaching their safety and health improvement goals.
Trainer Authorizations or Certifications
MSHA New Miner Surface & Refresher Training - Part 48
OSHA Outreach 10 and 30 hour Trainer for General Industry.
OSHA Outreach 10 and 30 hour Trainer for the Construction Industry.
IADC RIGPASS Approved Instructor.
WVU Aware/IADC RigPass Approved Instructor.
Memberships
Debbie is a professional member of the American Industrial Hygiene Association (AIHA), PIOGA, PIOGA Safety Committee, IOGA of NY, and the Twin Tiers and PA STEPS Networks.
We had not been able to find any certified trainers until we ran across NOVA Safety and Health Consulting, Inc.  Despite our annual training program, this was found to be the best-detailed safety training we have encountered.  Senior employees who have been through countless safety training presentations commented on the benefit of this training.  With her experience as an OSHA Compliance Officer, she brought knowledge and experience to the training class room experience.  As I told Debbie Chiz, she is Erie's best kept secret.

Gerald J. Lauder, Director of Operations - Erie Press Systems